This article was first published on Orbex Forex Trading Blog.
- -
This content is synced from the rightful owners. Copyright on text and images belong to the original source.
- -
Financial markets are dynamic, complex and exciting. It did not take Hollywood too long to eye the opportunity to visually document this bold industry.
There are plenty of movies based on the financial markets – and for a good reason! Also, when you add a great script with a Hollywood twist, you end up with blockbusters like "The Big Short" and the sensational "Wolf of Wall Street."
While the entertainment value of these films is undeniable, they don't provide an accurate representation of the real financial world. However,  here is a list that combines the best of both worlds: phenomenal entertainment, and factual accuracy!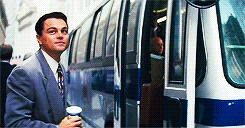 1.Inside Job
The movie directed by Charles Ferguson and starring Matt Damon received the 2010 Academy Award for Best Documentary Feature.
Synopsis: Inside Job provides a comprehensive analysis of the 2008 global financial crisis, estimated at over $20 trillion. The economic disaster left millions without jobs and homes in the wo...

--
To keep reading this article, please navigate to: Orbex Forex Trading Blog.