This article was first published on Orbex Forex Trading Blog.
--
With such a huge focus on the World Cup at the moment and so many people hotly debating which side will win and who has been the best player… I've been thinking a lot about what it takes to make it as a professional football player and whether these attributes would help someone become successful in the world of Forex trading.
While the two endeavours are completely different, you might be surprised to know that the recipe for success in each, is actually quite similar. So read on to find out the similarities between professional footballers and professional traders.
Training, Training, Training
Professional football players train anywhere from 3 – 5 days a week outside of their actual match time. This is a huge amount of training and means that the time they spend on the pitch during live matches is massively dwarfed by the time they spend on the pitch in training mode.
We have all heard stories of great set piece takers such as Beckham or Zola spending countless hours practising their shots or of amazing dribblers like Ronaldo and Ronaldhino racking up hundreds of laps with the ball as part of their training.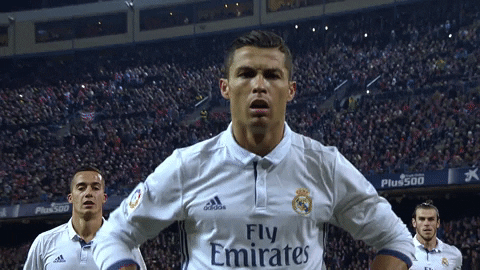 This approach is exactly the same that taken by professional Forex traders who spend countless hours honing their strategies and testing their methods. In order to make it in the market it is important to find an edge and to identify setups that can yield a favourable return over the time. In order to do this it is wildly important to spend the necessary time studying the market learning how price moves, developing trading ideas and testing these ideas before you take it to "the pitch".
Have you been testing your strategy on a Demo Account? Sign up now and begin practicing! 
Pace ...
To keep reading this article, please navigate to: Orbex Forex Trading Blog.