FXTM REVIEW!
Trade the forex market with a global award winning broker. A pioneer in forex with a core mission centered on the most precious commodity of all – time.
Unique trading tools developed by Mr. Thalassinos – FXTM Trading Signals and FXTM Pivot Points Strategy – integrate popular indicators into a convenient interface to help traders develop their skills and strategies.
These are just a few FOREXTIME.com trading tools:
FOREXTIME.COM REVIEW - ABOUT FOREXTIME.COM
The best way for a forex newbie to enter the currency world is to start practicing on a forex demo account and at ForexTime they have more than just one demo account to offer. In fact, almost every live trading account FXTM offer has a mirror reflection of a demo. So if you're interested in developing your trading skills, choose from one of the demo account types and start trading.
FOREXTIME.COM REVIEW: THE TRADING PLATFORMS
At ForexTime (FXTM), they like to make sure clients are spoiled for choice. Offering the industry's leading forex trading platforms MT4 and MT5 directly on your PC, MAC, mobile or tablet so that you can trade at your convenience whenever and wherever you like.
MetaTrader Trading Platform
MetaTrader 4
Take your trading platform with you and trade wherever you go. Enjoy access to the financial markets and all the information you need to trade and manage your trading activity with ease. With the MT4 available at your disposal, you can learn the markets like the back of your hand; there's nothing stopping you now!
Why is the MT4 so great?
Custom designed
Access to all major trading instruments
Real-time quotes
All execution types available
Real-time interactive charts
Technical indicators
Multiple timeframes
3 chart types
Trading history
User friendly
Multi-platform
MetaTrader Trading Platform Video
Web Based Platform
With the MetaTrader 4 web version you can analyze currency quotes and execute trading operations. Trading on the web platform is safe, while all transmitted information is securely encrypted.
Web Trading Features
Trading directly via a browser
Compatibility with Windows, MacOS, Linux
Reliable data protection
All types of trading orders and MetaTrader 4 execution modes
One Click Trading
30 indicators and 24 graphical objects for technical analysis
9 time-frames, from one minute to one month
Real-time quotes in Market Watch
History of trading operations
With the MetaTrader 4 Web platform you can access trading features from any device. Trade Forex anywhere — it is convenient and safe!
No trader can do without. Although there are numerous resources, it might come in handy to have your trading resources at the palm of your hand. ForexTime offers 3 trading tools I wish to tell you about:
Economic Calendar
An independent, daily calendar of major economic events.
Keep up to date with major economic indicators, news and alerts when they happen and as they happen.
Advanced Trading Signals
Make informed trading decisions
FXTM's Copy Trading service is an ideal opportunity for experienced traders to profit by connecting their strategies with investors across the world. Gain recognition for your skills and become a trading signal provider!
Why Trading Signals?
Discover the latest market trends and movements as and when they occur
Keep track of your favorite products and recognize trading opportunities
Get a better understanding of new markets and assets
FXTM Copy Trading service allows traders with the expertise and knowledge to earn extra income without any additional effort while establishing their presence in the industry.
Margin Calculator
The Margin Calculator is an essential tool which calculates the margin you must maintain in your account as insurance for opening positions. The calculator helps you properly manage your trades and determine the position size and the leverage level that you should not exceed. This is crucial in order to avoid margin calls or stop outs resulting in the closing of your positions.
Please note that Margin Calculator results are based on the specifications of the FXTM Standard account and therefore its use is applicable for this type of account only.
How it works:
With the Margin Calculator, determining the margin requirements for a trade is done in 3 simple steps:
Choose your account currency
Select the currency pair(s) you wish to trade
Finally, set the position size and your margin will be automatically displayed
FXTM Standard Accounts
The variety of trading accounts gives you the opportunity to choose the one that matches your requirements and investment objectives. Start your journey into the world of forex trading with an account that suits you.
Standard Account
$100
Tight floating spreads
Floating leverage
Instant execution
Hedging allowed
Available in EUR, GBP, USD
No hidden commissions
SWAP-free option available
Cent Account
$5
Tight floating spreads
Fixed leverage
Instant execution
Available in EUR cents, GB pence, USD cents
Min deposit only 5 EUR/USD/GBP
Cent Lots
SWAP-free option available
Most Popular
Shares Account
$100
180+ US shares
Margin from 3%
Instant execution
Hedging allowed
Available in EUR, GBP, USD
No commissions
SWAP-free option available
FXTM ECN Accounts
Get market execution and no requotes with an ECN account. You can choose from these 3:
Most Popular
ECN Zero Account
$500
FXTM Invest
No commission
Tight floating spreads
Floating leverage
Market execution – no re-quotes
Hedging and Scalping allowed
Available in EUR, GBP and USD
SWAP-free option available
ECN Account
$200
FXTM Invest
Spreads from 0.11
Floating leverage
Market execution – no re-quotes
Hedging and Scalping allowed
Available in EUR, GBP and USD
Low commission starting from $4
SWAP-free option available
FXTM Pro Account
$25,000
Tight spreads from 0 pips
No commissions
Ultra-fast Market execution – no requotes
Floating leverage
Deep liquidity directly from our tier-1 providers
No last-look pricing
SWAP-free option available
FOREXTIME - TRADABLE ASSETS
WHAT YOU SHOULD KNOW ABOUT FOREXTIME.COM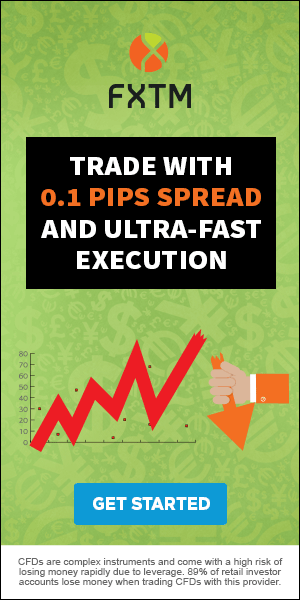 When you sign up with FXTM you will benefit from these unique features:
$1,000,000 Free Demo Account
Step-by-step tutorials & articles
Online webinars & local seminars
One-to-one support in 16 languages
Your own Account Manager
Tight spreads from 0 pips (based on experience)
Flexible leverage*
Superfast trade execution
Hi-tech Forex trading tools
Ultimate risk protection & security
Market Analysis, News & Tools
4 Reasons to trade with 
confidence

 and 

ease with FOREXTIME
Training, education and coaching
Established trading environment using MetaTrader software, version 4 and 5
Regulated by the Cyprus Securities and Exchange Commission with CIF license number 185/12, licensed by the Financial Services Board (FSB) of South Africa, with FSP No. 46614. The company is also registered with the Financial Conduct Authority of the UK with number 600475 and has an established branch in the UK.
Global trading since 2011
FXTM INVEST - What is that?
FXTM Invest is an extraordinary solution by FXTM with which investors can connect with Strategy Managers and follow their strategies. A strategy manager is a skillful trader willing to share the strategy with other traders for a percentage of the profits.
Keep reading about FXTM. Pick one of the folowing topics:
FOREXTIME - FOREX VIDEO'S
01 What Is Forex - FXTM Learn Forex in 60 Seconds
02 What Is Pip - FXTM Learn Forex in 60 Seconds
03 What Is Bid Ask - FXTM Learn Forex in 60 Seconds
04 What Is Spread - FXTM Learn Forex in 60 Seconds
05 What Is Base Quote - FXTM Learn Forex in 60 Seconds
06 What are the "Major" trading currency pairs? - FXTM Learn Forex in 60 Seconds
07 What are Crosses? - FXTM Learn Forex in 60 Seconds
08 What are Exotics? - FXTM Learn Forex in 60 Seconds
09 What is a Lot in Forex? - FXTM Learn Forex in 60 Seconds
10 What is a Pip's Worth? - FXTM Learn Forex in 60 Seconds
11 What Is Leverage - FXTM Learn Forex in 60 Seconds
12 What Is Margin - FXTM Learn Forex in 60 Seconds
13 What Is Your Balance - FXTM Learn Forex in 60 Seconds
14 What Is your Equity? - FXTM Learn Forex in 60 Seconds
15 What is Free Margin? - FXTM Learn Forex in 60 Seconds